MagWeb provides us the following incredible scan of a Fiat 500C, stitched and fusioned from 33 volumes.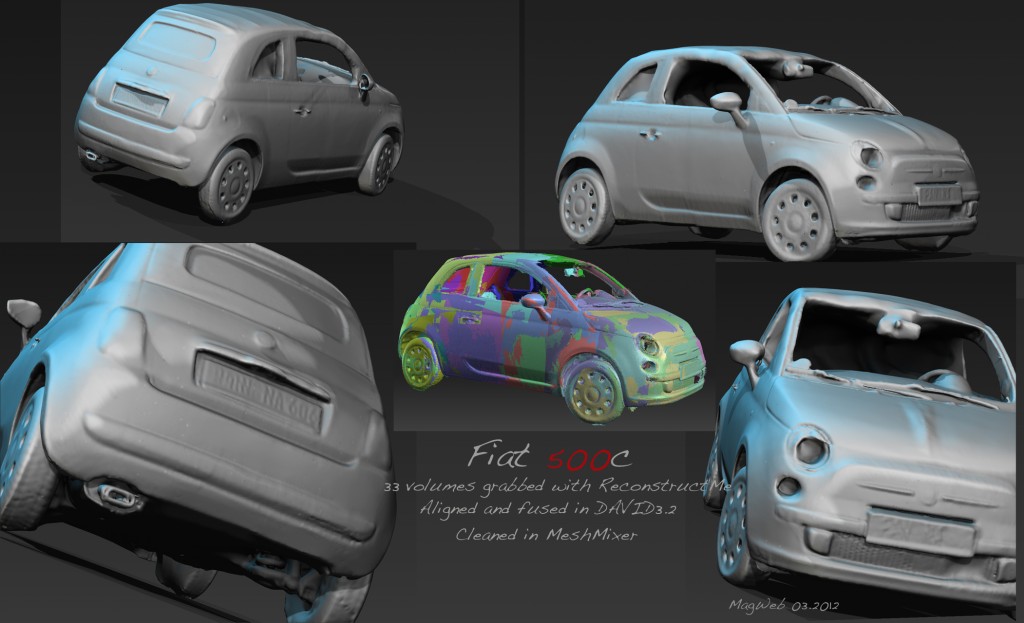 Besides ReconstructMe, MagWeb uses DAVID for stitching and fusioning the volumes and Meshmixer for cleaning up. As soon as we get hold of the 3D model, we will update this post.
This work is licensed under a Creative Commons Attribution-NonCommercial-ShareAlike 3.0 Unported License.