Our team has been working hard in the past couple of months to improve overall reconstruction quality of ReconstructMe. We've put a lot of our attention towards generating photo realistic 3D scans using low-cost consumer sensors.
What we've come up with is a unique texturing pipeline that runs fully automatically and is able to compensate most of the artifacts caused by illumination, motion and other sources of errors. The interactive 3D viewer below shows a 3D bust generated using this work-in-progress technology.
The setup consists of a single INTEL sensor and a standard desktop PC running ReconstructMe. The bust was generated automatically. No manual interaction whatsoever.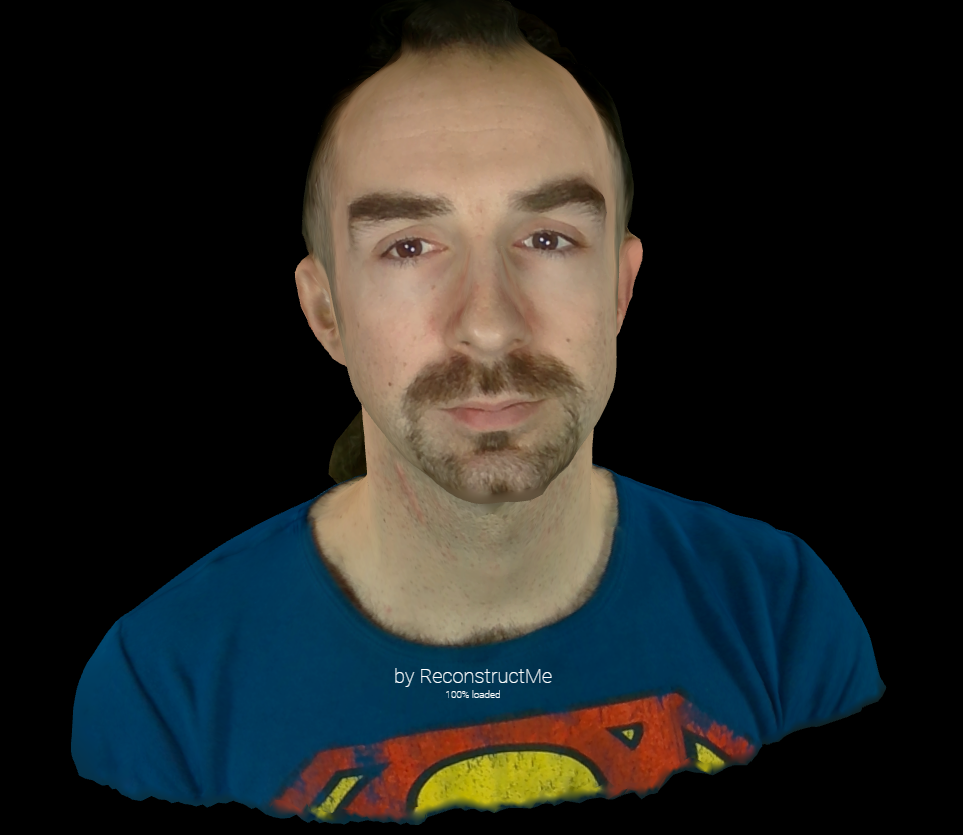 Please be patient while loading as the geometry and textures are uncompressed.
We'd be happy to receive your feedback.